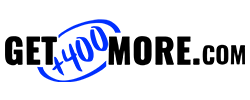 Used car inventory is low!

We have all seen or heard the commercials on the radio and television from dealerships
trying to buy your used car. There are national chains running advertisements trying to get you
to sell your used car to them.

At American Towing, we like dealing with a local company, Get400More.com. They will
come to you to buy your car, truck or SUV. You don't even have to leave your house! Or they
will meet you at your work, your bank, any location you are comfortable with, or you can go to
their office located in Youngsville, NC. Your preference.

It is a local, family-owned business that is honest, fair, dependable and pleasant to work
with. If you already have an offer from a dealership, they will pay you on average $400 more
than the dealership's offer. If you don't have an offer, no worries, they will give you their best
offer. They have expert buyers ready to write real offers instead of generating an online
automated generic offer.

When you are ready to sell your vehicle in the Raleigh, Wake Forest, Rolesville, Bunn
and surrounding areas, check out their website and give them a call
or send them a text. You'll be glad you did!